Published April 15, 2019
Maybe You're Not Finished; You're Just Getting Started
The Global Leadership Summit in Bogota, Colombia demonstrates how God uses this event in sometimes surprising ways to impact individuals when they least expect it.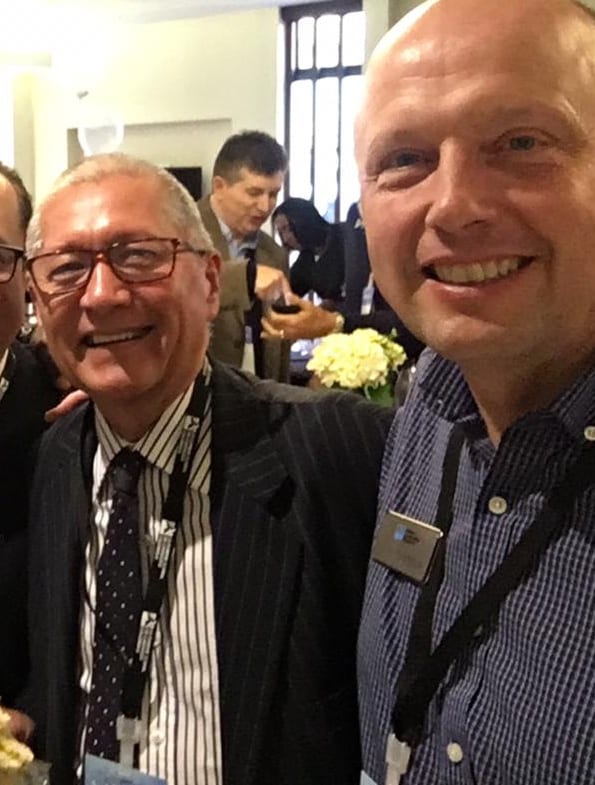 At the recent GLS in Bogota, I met a retired gentleman named Guillermo Perillo. Guillermo explained to me that he originally did not want to be at the GLS. His wife wanted to go, but he was very reluctant to come along. He thought the whole idea of a video conference on leadership was silly. But he wanted to support his wife, so he agreed to come along.
As he sat there, and the event progressed, he discovered God was stirring something up in him. Gradually, the cynicism he came in with began to evaporate. God worked through each speaker to warm his heart and Guillermo began to take on an open posture.
"A big reason I was unhappy about attending," he explained to me, "was because I recently retired from my business career. And as far as my understanding was concerned, my leadership was finished. It was all over. I didn't believe I had anything left to offer."
But God was starting to speak to him through the GLS.
I started to see God wanted me to use my leadership to advance His Kingdom!
"God finally got through to me," he said, breaking into a huge smile. "I started to see God wanted me to use my leadership to advance His Kingdom! I don't know yet what that means, or what it looks like, but that's okay. The main thing is, I am coming away from the GLS more excited than ever to make a difference for God."
He took a pause and then summed up his GLS journey with one powerful statement.
"I thought I was finished. Now I see, I'm just getting started…."